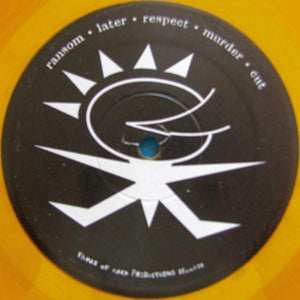 Fans Of Bad Productions
Drunk (Norway) / Goat Boy (Victoria B.C.) split 12"
Drunk (Oslo) 'Cut' ep b/w Goat Boy 'Must Die' ep
Punk rock classic from Fans of Bad productions out of Ontario. 2 great bands on a split 12". High intensity melodic, and always fast political punk from Victoria B.C., Goat Boy, sharing sides with veteran European post hardcore champions Drunk from Oslo Norway. Its a great record with lyrics and info sheet, use your imagination for the cover! Its a quite long double ep and a great price, buy it for your next lunchbreak, play the Drunk side first.
Released with stickered sleeve and with an insert that has lyrics for Drunk on one side and some info for Goat Boy on the other. Orange translucent vinyl
ξ
---
More from this collection