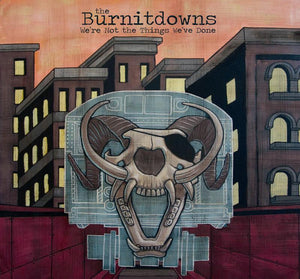 Rubber Factory
The Burnitdowns - We're Not the Things We've Done
Take five guys who were forced to find out what good country music was by moving to the big city, filter that through years of punk rock, and you've got something close to The Burnitdowns.

1. 01/02/08
2. Freight Train
3. Omemee Woods
4. The Exodus to Endemeyer Estates
5. Not So Instrumental
6. Low and Behold
7. Three-Four
8. Jericho
9. Plaid Shirts Represent!
10. Whiskey Knights
11. Andy Believed in Glass Mountains
12. Folk Off, Eh!
---
More from this collection