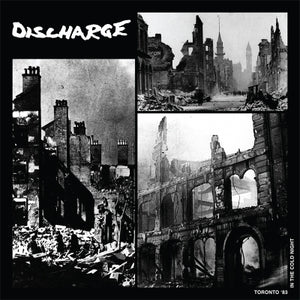 Ugly Pop
Discharge - Live In Toronto 12"
DISCHARGE - Toronto '83: In The Cold Night LP
Discharge are one of the greatest punk bands of all time, and this 1983 set captures them in ferocious form. Rescued from an old tape, the sound is violent, dirty and powerful, a raw document of a raw band blazing through 14 tracks of relentlessly furious hardcore. First 150 copies on opaque red vinyl for mail order only. Fully legit and authorized, not a bootleg.
---
コレクション内の他の商品