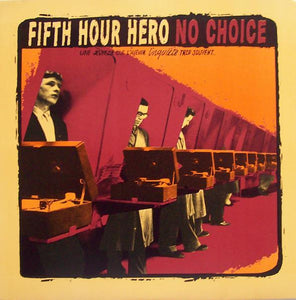 Newest Industry
Fifth Hour Hero / No Choice split 7"
No Choice:
Pollute And Polarize
The Eleventh Hour
Fifth Hour Hero:
Bruce Oh My Bruce
After All Is Said And Done
UK Newest Industry & US No Idea pressing
Also released in Australia by Rabbit Records, & in Japan by Snuffy Smile.
Includes lyric sheet.

Firth Hour Hero Side:
Recorded at Studio New Rock - August 2003.

No Choice Side:
Recorded at The White House in the UK - April 2003.
---
コレクション内の他の商品