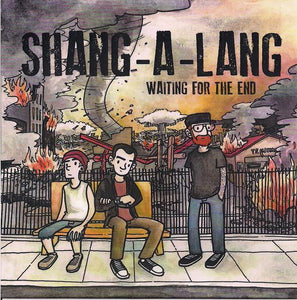 Dirt Cult
Shang-A-Lang - Waiting for the End 7"
Shang-A-Lang: Dirty DIY punk from Las Cruces, New Mexico est 2006. They have releases on Dirt Cult, Fast Crowd, Repulsion, Let's Pretend, Muy Autentico!, Small Pool, Silver Sprocket/Facepalm, Razorcake, and Dead Broke Records. Chris Mason runs Dirt Cult and formed Low Culture after Shang-A-Lang ended.
Turkish Techno: Grown up pop punk from Riverside/CA.Members: Casey (bass/vocals), Roger (drums/vocals), Andy (guitar/vocals), Dustin (guitar/vocals)
Muy Authentico's 1st release
Limited edition of 500 copies on black vinyl
2 Songs by each band
Includes lyric sheet.
---
More from this collection