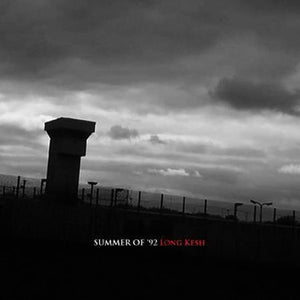 Team Japanadian
Summer Of '92 - Long Kesh cd
One of my all time favorite songwriters is back. Jason Dwyer has played for a while now, solo and in bands like BOMBSHELTER, CRIMSON MIRE, COLD BLUE SKY and DOGS.
After the release of the Saskatchewan EP, the So92 went through some major changes as alumni moved away for career or family. Throughout this time, they continued to play shows quite successfully after Gregg and Pete moved away, with new members staying on to present day.
In 2012, The SUMMER OF '92 band has a solid lineup with original bass player Duncan Spence returning to the group and moving to guitar, Hollywood Steve Tidy on bass, Danny the Mac on keys and accompaniment, and a few more surprises in store for next year.
This album was worked on in several stages with momentous passion from longtime music partner and drummer Ryan Elinsky (HOLOCRON, COUNTDOWN TO OBLIVION, LEGION DCLXVI).
Summer of '92 have finally released a multifaceted contribution containing songs from the first acoustic EP reworked, 2 covers and a few oldies we have been hearing live for years*, finally put down in a great long player. Very happy for these guys for making the long journey to this. Released by the band
1. GREEN AND WHITE
2. CONSTANTINOPLE
3. THIS SONG IS A BULLET
4. ANYTHING, ANYTHING
5. GUNS TO THE SKY
6. WHISKY ROADS
7. UISGE BEATHA
8. LONG ROAD BACK
9. PRAYERS IN VEGAS
10. SONG FOR AIDEN
11. FIELDS OF ATHENRY
---
コレクション内の他の商品